Skrotkraft
We're changing the way recyclingindustry work.
We want to be an innovative and reliable IT developer for platforms within the recycling industry. Our goal is to become a leading provider of these services in the next 5 years, providing secure and user-friendly solutions to businesses worldwide. We strive to create innovative tools for the recyclingindustry that will enable easy trading of materials and goods between producers, traders and recyclers.We aim to become the go-to platform for businesses in the sector, allowing them to access real-time data and insights about their operations and customers. With our help, we will make sure that both traders and recyclers get the most value from their materials, while also promoting environmental sustainability.
Our mission
Our main focus is to provide secure and user-friendly solutions that can help businesses in the recycling industry increase their efficiency and profitability.
We also strive to create a platform that will encourage collaboration between the different stakeholders in this sector. Our mission is to make sure that the recycling industry can operate at its best and reach its full potential. We are committed to providing our customers with high quality services and products that meet their demands and provide them with the best possible tools. We want to make sure that everyone in this industry can benefit from our services and be part of an ever-evolving, sustainable sector.
We believe that by working together, we can make a profound impact on the environment and create a more efficient and profitable recycling industry. We are dedicated to making this goal a reality.
Unlocking the Potential of Recycling

Trading of Materials

Leveraging Real-Time Information

Data & Insights

Encouraging Eco-Friendly Practices

Environmental Sustainability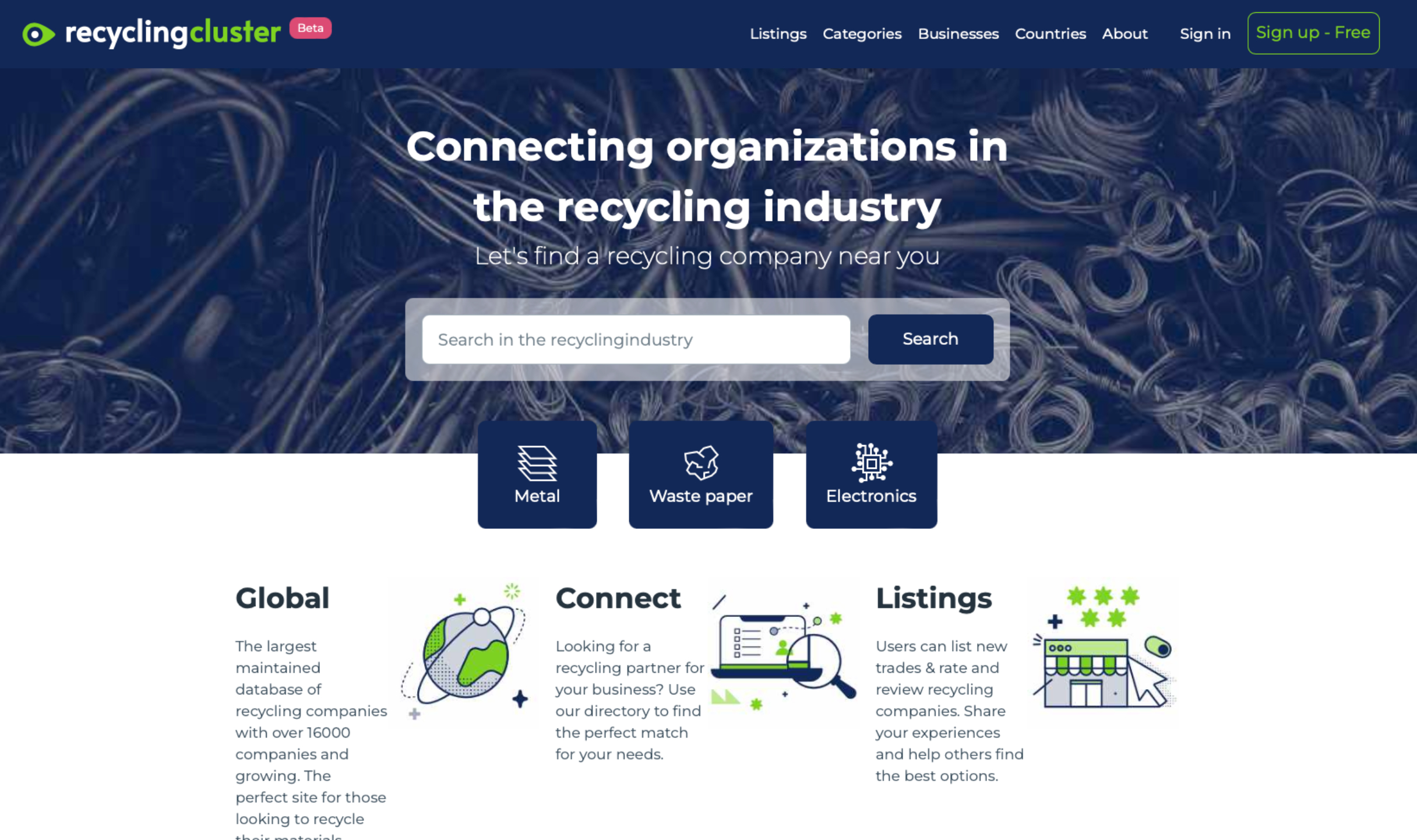 Our Goals
Unlocking the Potential of Recycling
All of these goals are designed to help businesses in the recycling industry succeed and make a positive contribution to the environment. By leveraging our innovative tools, you can increase your efficiency and profitability while also making a positive impact on the planet.
Trading of Materials

Help traders and recyclers to get the most value from their materials. Our platforms will allow them to find material, goods, and service between producers, traders, and recyclers. We also provide additional features to automate and speed up trading.

Data and Insights

Provides real-time data and insights about the recyclingindustry. This helps to make informed decisions about materials, goods, prices, and more.

Environmental Sustainability

Promote environmental sustainability. Our platform should help reduce waste and encourages businesses to adopt more eco-friendly practices. We also provide advice and guidance on how businesses can further reduce their carbon footprint.
Meet our team
We are a group of dedicated professionals who work together to create innovative solutions for the recyclingindustry. Our team is made up of people from diverse backgrounds and experiences, each bringing their unique skills and perspectives to the table.

Our offices
We have multiple office locations throughout Sweden.
Sundsvall
Universitetsallén 32
852 34 Sundsvall
Umeå
Storgatan 51
90326 Umeå
Stockholm
Jakobsbergsgatan 22
111 44 Stockholm