Skrotkraft
Platforms
We have two main platforms that we are currently working on: a platform focused on connecting the recyclingindustry and a system to help valuate scrap for traders.
Connecting the recyclingindustry
Recyclingcluster
Search through our extensive database of recycling companies to find the perfect partner for your business. With thousands of companies listed in our directory, it's easy to find one that is a good fit for your needs.
List your organization and trades, and gain access to reviews from other recycling companies. Our directory service is a great way to learn more about the services available in your area, and share your experiences with others who are looking for viable options. Help make it easier to find quality recycling partners!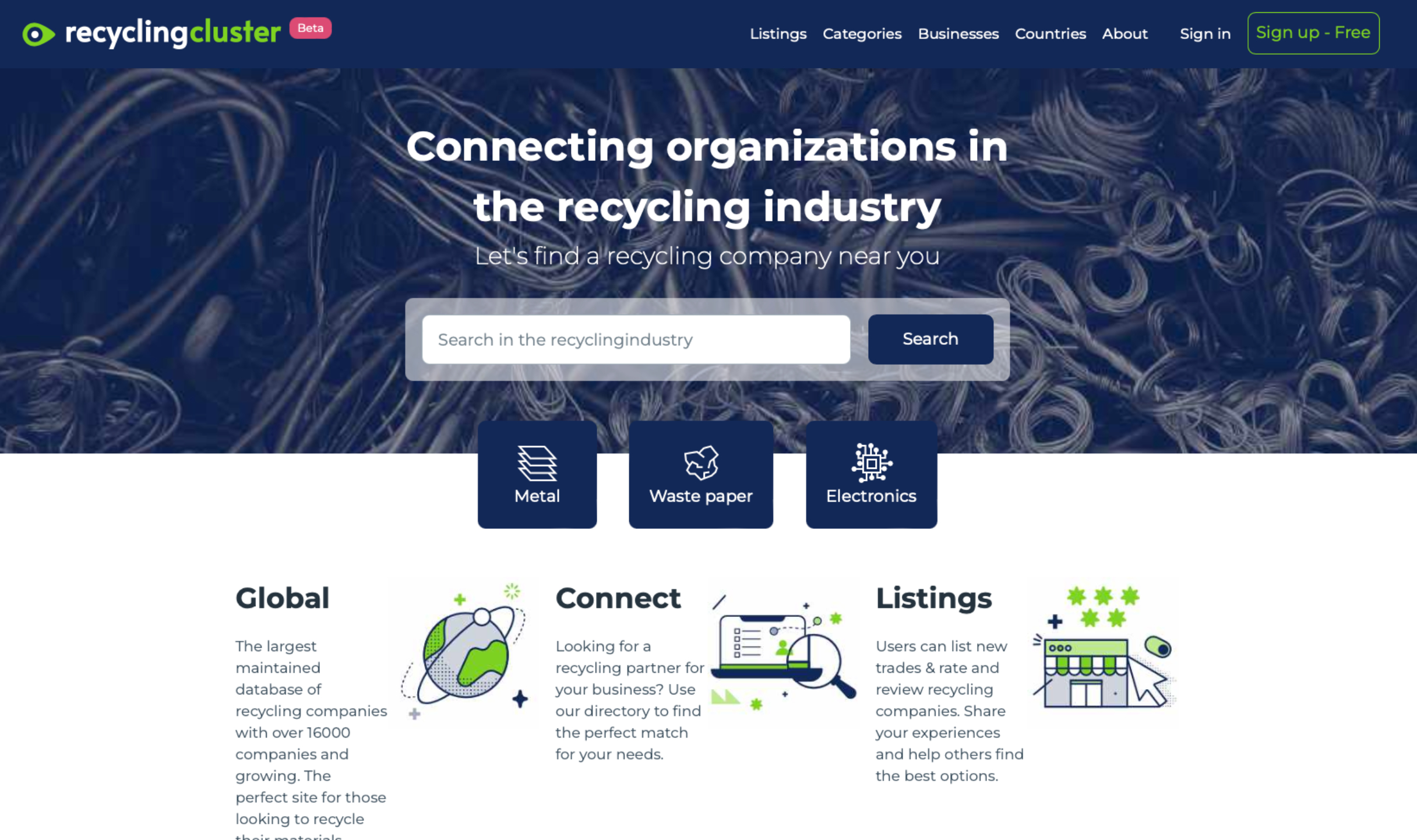 No.1 Scrap Recycling Catalog
Scrapanalysis
Through our e-catalog with hundreds of analyzes from hundreds of manufacturing companies in the cable, telecom and electronics industries, we can ensure that you get sufficient knowledge to train your own staff but also to do good and accurate business.